I've been involved in providing engineering services for many of the telecommunication companies throughout the US over the past 20 years. Besides engineering, I also owned a 170' SST which I had been getting requests to sell. Having a good relationship with many of the tower companies, I decided to approach a couple about selling the tower. After months of negotiating with them, you requested a shot at increasing my sales price. Initially, I was ...
"It was a pleasure working with you on the sale of our Gonzales tower, completed last week. You did an excellent job and are to be commended. You certainly have my full support in future projects, and if Starmount Towers can assist you as a reference, please do not hesitate to call."
~ HANS S.Starmount Towers, Gonzales, LA
"We wanted to express our appreciation for your efforts and professional advice that led to a successful closing. Your experience with the market conditions, negotiations along with working the transaction have been both valuable and appreciated. Should the situation arise in the future, we will surely utilize your services. Thanks again."
~ RANDI, KEITH AND STEVER-2 Enterprises, LLC, Hammond, LA
"Testimonial? I had offers on my 2 sites totaling $1.55 million and I closed deals, with your representation, at $2.15 million...enough said."
~ JOHN S.Anchor 3 Towers, Orange Park, FL
"We wanted to say thank you for helping us through the process of selling the tower. Because of your willingness to do what ever was needed it made everything much less stressful. It has been great getting to know you and hope you stay in touch."
~ JUDY M., PRESIDENTJ & J Towers, Inc., Fairfield, TX
"Thanks so much for helping us through the sale of our tower. After we'd been contacted directly by people wanting to buy our tower, we decided to sell, but had no idea what all it involved. You helped us immensely, especially with due diligence and we were pleasantly surprised by how much more we got for out tower than when we tried to deal directly. Thanks again and good luck."
~ JOHN D.Ball, LA
"I saw the wire for the towers come in and now I take it easy for a couple of weeks then start looking for my next project. I really do think by using you it increased the value of the sale and it definitely made it easier on me. Thanks so much."
BRUCE S.Brute Towers, Parrish, FL
"As you know the tower deal is all good and everyone is happy. Thanks for all your help and patience. I appreciate everything you did to make it happen."
JOHN R.Leon Riley, Inc.
"Thanks so much for everything. And thanks for working through all of the headaches."
~ STEVE L.Elwood, IN
Expert Cell Tower Consultants Provide Accurate Site Valuations to Help You Understand the Value of Your Tower and Property
Experienced guidance to maximize your profits
Many factors, other than tenants, can influence the value of your cell tower(s), such as the age of the tower, its size, and the range that it offers. Yet some of the influencing factors may not be as obvious. For example, optimal parcelling of the ground around the tower as well as the access can influence the attractiveness of the tower opportunity. These are things the average tower owner may not consider, potentially putting you at a disadvantage. Working with the cell tower consultants at Tower Advisors, LLC can help you understand the full value of your property and tower based on their combined characteristics.
Site valuations are imcell tower consultantsportant for owners and prospective buyers
Our cell tower broker can provide a site valuation that notes the overall condition of the property and the tower, as well as any issues that might affect their value. Our valuation is based on true up to date market conditions unlike those provided by CPA's or real estate representatives not familiar with towers. We identify the strengths and issues related to the value of your tower and the property around it. The site valuation is also a useful tool in helping you decide whether to consider selling your tower or not. Much of the information provided in the site valuation will be used during due diligence, so performing the valuation helps if you decide to sell.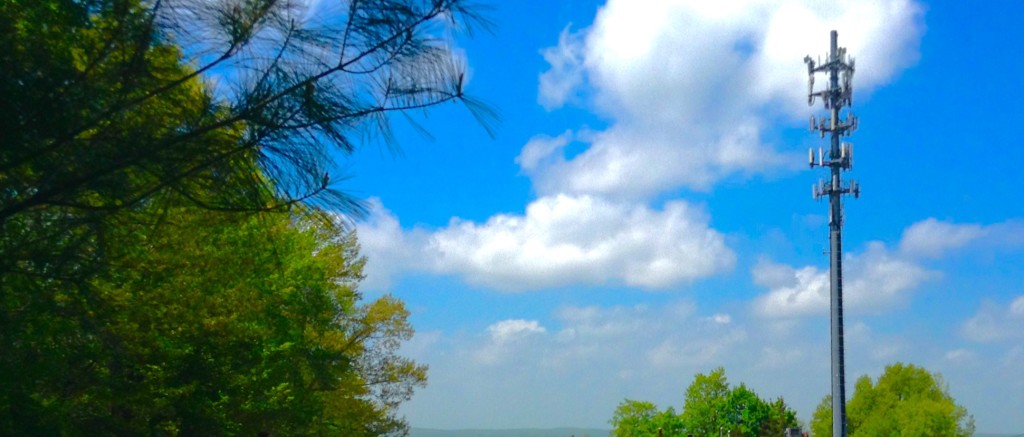 Contact our experienced broker today to begin your site valuation
The cell tower consultant at Tower Advisors, LLC builds personal relationships with every client, always keeping your goals at the forefront. Call Steve Ouzts at (855) 634-6345 or contact us online to schedule your free consultation and site valuation. Please see our testimonials page for more information.
If you have been approached by someone discussing the value of, or interest in, purchasing your tower, rooftop or leases, we can almost GUARANTEE we will put more money in your pocket, net of any commission. 
Please call to discuss.
We do not get paid anything until you close a transaction and are paid. If we can't get you more money, we'll tell you.